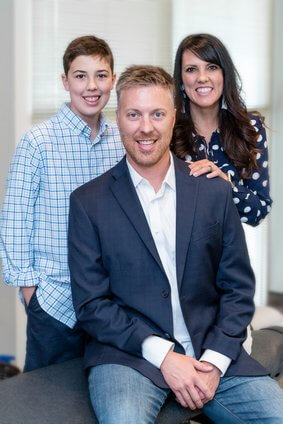 Meet Dr. Matt Crouse
From Patient to Doctor
Dr. Crouse's journey into chiropractic carebegan when he sustained a shoulder injury lifting weights in college. After some encouragement from his grandmother, Dr. Crouse scheduled an appointment with a chiropractor hoping to find relief from his pain.
After a series of adjustments, Dr. Crouse noticed a huge improvement in relief and correction to his injury, but the benefits of care didn't stop there—Dr. Crouse also experienced headaches nearly every day, and upon completing his chiropractic treatment, these  headaches became issues only a few times each year! This first hand experience as a patient piqued his interest in the field, and he later decided it was the perfect fit for his career.
Restoring Function to Your Body
One of Dr. Crouse's main goals is to restore function to your body by relieving pain and correcting the root cause of your problem, something that was instilled in him at his time at Sherman College of Chiropractic in South Carolina where he received his Doctorate.
Since opening Crouse Chiropractic, Dr. Crouse has continued to further his education by taking additional courses and training in pediatrics, family care, and auto accident injuries.
When I'm out in public and a mother gives me a hug because her child now sleeps through the night instead of crying from colic, it reminds me why I became a chiropractor."
Outside of the Practice
When Dr. Crouse isn't helping patients feel better, he enjoys spending time with his wife, Erin, and son, Landon, travelling, barbequing, soaking in the outdoors and hanging out with friends and family.  In addition to being a member of the North Carolina Chiropractic Association he is a member of Focus Foundations (a chiropractic management group). Dr. Crouse and his family attend the Corinth Reformed Church.
Get to know Dr. Crouse and our practice by scheduling an appointment with us today. We look forward to meeting you!


Dr. Matt Crouse | (828) 327-4882