Auto Accident Care at Crouse Chiropractic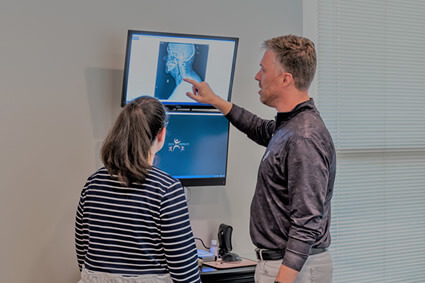 According to the Whiplash Institute in San Diego, a car accident as small as a bump at five miles per hour can cause problems. Though it may seem minor, the movement your head, neck and spine make during an impact is traumatic. Your body's soft tissues are injured, though you may not feel it right away. At Crouse Chiropractic, we are well-versed in helping auto accident victims regain their health.
Get the Attention You Need Right Away
It's estimated that about half of all neck pain cases chiropractors see began or were worsened due to a car accident that occurred years before. You should never wait to get the attention you need and begin treatment.
If you put off coming in, you'll begin to get degenerative changes in your spine. Years later, you'll realize your mobility has been limited and you're in serious pain. Getting in for an appointment means you can be your best self, move and function at your highest levels.
Why You Need a Chiropractor
If you go to an ER or urgent care facility after your accident, they will make sure there are no broken bones, fractures, dislocations or tears. You'll be sent away with a prescription or directions to take an over-the-counter medication. What they don't look for is misalignments in your spine that can lead to big problems in the future.
Within a couple of weeks, you'll be feeling the pain and restrictions that result from misalignments. You might find that you can't go about your daily activities and hobbies like you used to. We'll address the underlying issues you're experiencing so that you can have a full resolution.
The many symptoms that car accident victims commonly have include
Headaches
Limited mobility
Numbness and tingling
Sleep irritation
Soreness
We accept assignment, which means we wait until the end of your care, then bill the liability party. You'll have some extra forms to fill out that document your accident. Then, you'll go through the new patient process of a consultation, examination and X-rays. Dr. Crouse will diagnose your problems, then prescribe the proper treatment to address them.
If you require the services of an attorney, we'll be happy to refer you to one in our professional network.
You want to get better as quickly as possible. Know that we want the same for you. Your recovery will depend on the severity of your problem and what you do during your daily life. For example, if you have a strenuous job or one where you sit all day, your injury may be irritated and it'll take longer for you to get better. You can see results in as little as weeks. We'll let you know what to expect when we talk about your treatment.
The best way to ensure you get better quickly is to seek help right away. Your body won't have the opportunity to set into new patterns and habits. Furthermore, it helps with documentation to prove continuity of care.
Call Today
Contact Crouse Chiropractic now to schedule your appointment for auto accidents Hickory! We have same-day visits available.
CONTACT US »

Auto Accident Care Hickory NC | (828) 327-4882